We bring the casino experience to you!
Upstate Vegas Events is the absolute best form of casino gaming entertainment outside of Las Vegas. Serving the Buffalo, Rochester and Syracuse areas of Western New York, we bring the total Vegas experience to you for all occasions. Upstate Vegas has over 80 of the highest quality gaming tables available and professional dealers for each game that can teach and entertain all your guests with poker, blackjack, craps, roulette, and much more.
* And now we can provide DJ and/or Photo Booth services to enhance your event experience *
Let's get rolling!
See how it works

Play Video
You have questions, we have answers over on our FAQs page. See how we will transform your space into a live casino experience. View the gallery »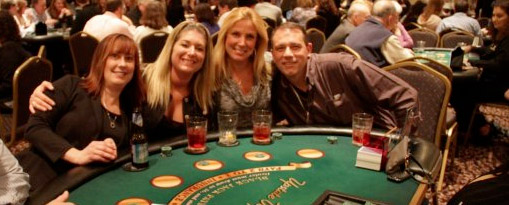 Corporate Events
Bring the excitement of Las Vegas to your business. Casino theme parties are a great alternative for employee recognitions and celebrations. In addition, casino gaming can provide for a fun-filled team building program and is great for client appreciations or for those "Meet and Greet" occasions.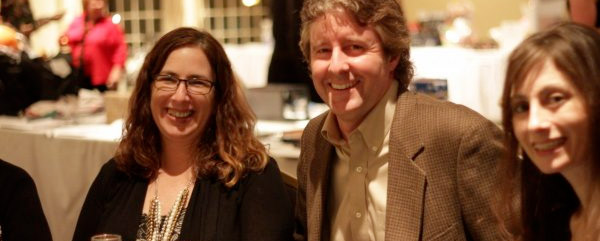 Fundraisers
Casino parties are often used for fundraising events because they are popular with donors. Our
Casino Fundraiser Brochure
has many ideas to help your organization raise money in ways that are fun and profitable.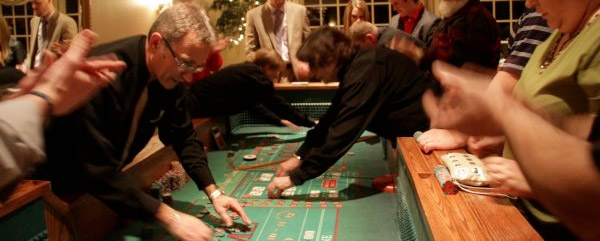 Private Parties
A casino theme is a great alternative for all kinds of parties including an Anniversary, Bachelor, Birthday, Class Reunion, Graduation, Family Reunion, New Years and Weddings. Upstate Vegas has done them all!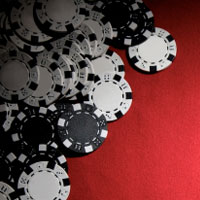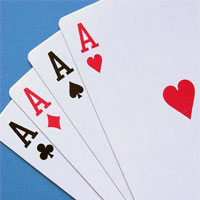 ---
Testimonials
Thank you so much!
Mike Sofia - Greece Rotary
My Husband's Birthday
Joe and Lindsay Zanghi
After a two-year hiatus due to Covid ...
Christine Ditzel
A Quick "Thank You"
Marianne Bennett, Canal View Financial Advisors
What an incredible business you run!
Tina Higgins, Director of Sales and Operations, Twenty1 Wireless
Here's a Sure Bet
Jerry Burzynski
What a TREMENDOUS Evening
Jerry Burzynski
Rave Reviews
Marjorie Smith, Executive Director for the Aurora House
HUGE success
Pam Starr, Moog Human Resources
"THANK YOU"
Diane Phelps, Lakeshore Fire Department
Wow - Everyone LOVED the casino night!
Courtney Pendino, Coolfront Technologies in Rochester NY
"A HUGE THANK YOU!! Upstate Vegas YOU ROCK!"
Alexandra McKay and Jeannette Chambers, Frontier Comminucations, Rochester, NY
Thank you again...
COLLEEN BATCHELER EVP, GENERAL COUNSEL & CORPORATE SECRETARY, LEGAL & GOVERNMENT AFFAIRS
"We can't wait until next year's event."
Ashley Hausfelder - Executive Director CASA, Rochester, NY
I got nothing but compliments about you and staff
Barry Kissack, Honeoye Falls Mendon Rotary Club
Thank you for the very enjoyable "different & refreshing" evening
Bill Tierney, RCF Chair
Thank you for making our event a huge success yesterday
Brenda Ficarro, Wegman's Employee Representative
Your casino event ROCKED! Thank you so much!
Carol Burley, LONZA
Thank you for making our wedding reception so special . . .
Christine and Dan Leary
I wanted to tell you that we enjoyed ourselves so much. The employees were talking about it all day yesterday.
Christine Lehman, Wegman's
"talk of my wedding"
Christopher Rhabb
Thank you so much, Everyone had a GREAT TIME !!!!!
Coreen Henning, Customer Service Manager, Rochester Optical
It was just a blast. Everyone is still talking about the party of the year!!
Debbie Scibetta
Everyone had a terrific time - even people who said that they "don't gamble".
Deborah J. Wilcox Mabry, Nixon Peabody LLP
It truly made our first ever event a huge success. Can't thank you enough!
Deborah Lomenzo - Pittsford United Nursery School
Thanks for another great Vegas Night! Our most successful one to date.
Denyse Clark - GRASP
I wanted to say thank you once again for making Saturday so much fun. Everyone raved about your team and how much fun everyone of you made the night.
Diane Martin, BEUNTIMIDATED Fundraiser
Thank you for a wonderful evening! I will definitely recommend you for any upcoming events.
Donna Blake, Verizon Wireless
Your crew was a hit on Tuesday evening. The time went by way too fast!
George Stooks, ERAPPA Organization
Great reviews from the party! My people had a great time.
Greg Chambery, Maplewood Nursing Home
The casino night was a huge success and we have received many compliments.
Heather Sealfon, XEROX
I am writing on behalf of our entire staff to thank you and your staff for providing the exceptional and exciting entertainment . . .
Jeff Eckdahl, Nurse Manager-Strong Health
Thank you for a great evening! Friday night was the most successful Chamber event in a long time.
Karl Leopold, Perinton Chamber Board Member
Our deepest thanks for all your help in making our annual athletic formal a HUGE success.
Larissa Harasymiak, RIT Student Athlete Advisor
As always, your staff was professional and fun to work with, our attendees had a great time!
Lisa Finnegan, Gananda Sports Boosters
My guests were so impressed with the dealers at the event
Luci Izzo
Everyone had a great time! Thank you for all your effort.
Lynne Haberstock and Matthew House
Thank you for a VERY successful Monte Carlo night! Your whole group was amazing.
Natasha Johnson, 13WHAM-tv Account Executive
Thank You SO Much!
Rebecca Youmell, PR and Marketing Manager, Boys & Grils Club of Rochester
It was a blast! Having Upstate for our Christmas party was better than we could have expected.
Rick Lemcke, R.M. Landscape Inc.
Thank you again for providing such great entertainment and fun for the kids last night!
Rose Cooper
Thank you for helping to make Pablo's "Beer & Diaper" event so much fun for all guests.
Roxane Grace, Phoenix Graphix
Thank you so much for helping to make our staff Christmas party a success!
Saint Ann's Community
Thank you very much for helping to make our Moonshadow's Spirit Fundraising Dinner a complete success!
Sharon Mathiason, president of Moonshadow's Spirit, Inc.
Cannot thank you enough for yesterday. The TEAM appreciated everything you did.
Sharon Rizzo, Celltech Group, PLC
I wanted to thank you for the great job you and your staff did yesterday for our event
Susan E. Wood, CNB Mortgage Company
On behalf of all of the HR Works' employees we'd like tosay THANK YOU SO MUCH for such a great event.
Susan O'Brien - HR Works
Your staff was fantastic as usual. Thank you so much for a wonderful evening!!!!
Tanya Carter, AAA Western and Central New York
Thanks again for such a great night!
Tina Kapral, Make-a-Wish Foundation of Central NY
I just wanted to extend a huge Thank you
Jackie Lewis, Canisteo Fire Department
View all testimonials »